Quick Mini-Reviews: TweetDeck, Wink, CamStudio, VCOrganizer, DriveImage XML
You certainly get your money's worth at TechVentureGeek! Here are 5 product mini-reviews in the space of a single post – and most of them are freeware!

First, we've switched over to TweetDeck for our tweeting.
As speculated previously, HootSuite came up with a monetization scheme, and that scheme didn't work for this casual tweeter.
So, we jumped over to TweetDeck, and couldn't be happier.
The prior reason for staying with HootSuite was that it has a lighter footprint. It is 100% JavaScript & AJAX.
TweetDeck, on the other hand, is an Adobe AIR RIA app. OK, so the overhead isn't so heavy that we really care. It works great.
We've put all of our Twitter accounts into it as well as some Facebook pages.
Next, we'll experiment with specialized, filtered Twitter feeds to isolate – without unfollowing – a few of the automated/media feeds.
TweetDeck is free, so long as you don't mind using Adobe AIR, which is an installed application framework (like Silverlight, etc.)

Second, we've been experimenting with CamStudio and Wink at one of the ventures I'm involved with.
One universal truth about tech startups: Always too much to do and not enough money!
So, these are two free screen video capture tools.

A little background: For authoring and editing software demonstrations, Camtasia is the king of the hill. I own multiple versions and have upgraded diligently, but it is about $300 and has more buttons than it should.
It can be quite daunting, especially when you start doing detailed timeline editing. Necessary for some projects, but not most.
When you're recording 30 second to 2 minute software demo teasers, or you just don't have the bucks in your garage startup to spring for Camtasia, use CamStudio.
(Besides, nobody wants to watch 15 minute software demos. If your software isn't starting to solve some problem after about a minute on the screen, you probably need to give it some more thought.)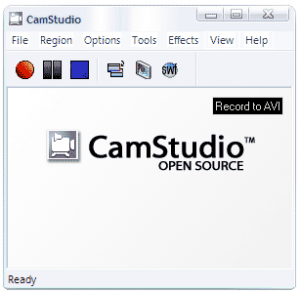 We really don't need more than 6 buttons to get our job done. We're recording the screen. We need to start and stop. Anything more than that is wasting brain cells at this stage of the game. We go for simple instead. And CamStudio is about as simple as it gets.
CamStudio is a freeware, open source "screencam" that records all or some portion of your screen and whatever audio you'd like to input. It has 6 buttons and it works flawlessly.
You can record the whole screen or a section, output to multiple formats (or use VLC to output to any conceivable format!), record audio or not, and add basic screen annotations.
For doing a quick demonstration, this is hard to beat.
For more elaborate demonstrations, we have been experimenting with Wink.

This is also open source and it is a bit different. Rather than recording a continuous video stream, Wink actually takes a series of snapshots, which it then strings into a video during production. It simulates your mouse movements.
In practical terms, this has several implications.
First, the final output file can be tiny compared to competing solutions.The difference in size is remarkable.
Second, you have sub-second control over what the end-user sees. You can delete individual images to speed up, slow down, or remove segments entirely.
When something lags in my demo, I can remove a bunch of images that just don't change much, and suddenly my demonstration flies.
Did I put my mouse in the wrong place and hit the wrong button? No problem. Just take it all out. The final video is remarkably tolerant of my crude surgery. It hangs together well, since Wink simulates the mouse movements from screen to screen during production.
You can do this kind of editing in other products – certainly in Camtasia – but in my experience editing my own clumsy demonstrations, it is extremely easy, exacting and fast in the Wink model.
Wink also includes many annotation and audio editing options. They are extensive.
The resulting demonstration is not as smooth or polished as one from Camtasia might be, but for some situations, where making a fast impression and covering a lot of material quickly is important, Wink is a very interesting choice.

Finally, I should mention that Camtasia has a younger cousin, Jing. There is a freeware version. Unfortunately, when we tried this one out we found that it only wants to upload videos to social media sites or TechSmith's proprietary screencast.com website. Fine, if that's what you want to do, but useless for putting demonstrations onto our website. We uninstalled it.

VCOrganizer is a calendar, note, task and contact synchronization app for the Android phone platform to Microsoft Outlook.
You'd think there would be scores of decent options to accomplish this very basic, common task. You'd be wrong. There aren't.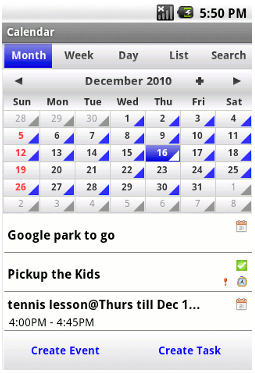 There is one major competitor at $40 (a good percentage of the price of the darned phone) and it has terrible reviews. I never bothered with it. I don't need an app deleting all of my contacts in Outlook.
Of course, there are lots of ways to sync Outlook to Android through Google Apps. And many carriers, including mine, include a decent MS Exchange-to-Android sync app.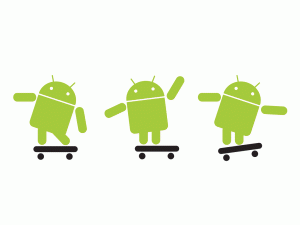 But that isn't what I wanted to do. I simply wanted to sync my private, personal calendar, contacts, notes and tasks from Outlook to Android. And there wasn't any good way to do it until VCOrganizer showed up.
It is $13, includes a free testing app you can run before you buy to ensure your environment will be happy syncing, and it works perfectly.
It runs on and requires a Wifi network. It puts your contacts into Android contacts, with good phone integration.
It runs its own calendar, notes and task environment, however, which does not integrate with anything else on the phone – which is fine with me.
Loving this product so far. At $13, it is hard to beat.
Finally, I've been making backups using the freeware drive imaging software DriveImage XML.
A little background: I usually don't do traditional backups. Oftentimes, setting up a computer, finding and installing all the proprietary software, and reconfiguring everything, can take hours to days.
That represents a lot of value for a growing business – and a huge investment for a busy executive. And that doesn't even touch on servers, which can cost thousands in man-hours to properly configure.
I don't want to backup the data. I want to backup the computer. So I do drive imaging.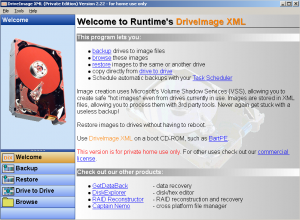 A drive image is a complete snapshot of your hard drive (usually logical partition C:) that includes every bit you would need to write that partition back to a new hard drive in the event of a catastrophic failure.
Dog ate your computer? No problem. Buy another hard drive and write your partition back to the new drive. Plug it in and turn it on. Computer restored.
DriveImage XML is extremely easy to use, free for private use, 100% reliable so far, and allows you to browse your backup image, as if it were a hard drive.
These are the killer features for me: Being able to test my backups on the fly and to restore individual files when necessary.
Being able to browse the backup like a folder is really the "make or break" feature for all drive imaging and backup software: If I can't see it and restore it, instantly, I don't believe the file is backed up.
The following two tabs change content below.
This blog is dedicated to providing advice, tools and encouragement from one entrepreneur to another. I want to keep this practical and accessible for the new entrepreneur while also providing enough sophistication and depth to prove useful to the successful serial entrepreneur. My target rests somewhere between the garage and the board room, where the work gets done and the hockey stick emerges.
Latest posts by Kraettli Lawrence Epperson (see all)