Exploration of the Inevitable: "Sentiment Mining"
Sitting here, listening to "Der Kommissar" and thinking about the future.
I haven't had time to blog recently, with the birth of our second child, but I'm just going to dive back in with an "Exploration of the Inevitable"

First up, automated sentiment trading.
Precipitated by the real-time fire hose of data that is now hitting our screens, cellphones, tablets and retinal implants, AI is back in vogue.
Of course, AI doesn't look anything like we thought it would. It looks more like a warehouse that thinks for itself, solving a tiny domain problem incredibly effectively, and making money in the process.
Or – just maybe – a Jeopardy robot.
So, trying to control the fire hose, AI is back, but now it is being used to try to tell us how we feel, on average.
Prior iterations of purpose-driven automated "news analysis" for stock trading brought us simple aggregation, with some basic statistical analysis, like SkyGrid. Useful reviews here and here.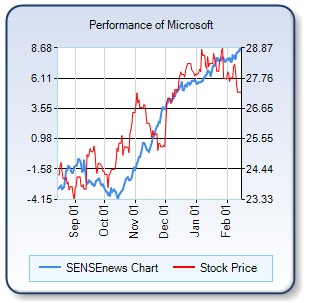 Now, there are plenty of people building trading platforms and portfolios based on a mix of news and social media monitoring, with sentiment analysis baked in. One of these is SenseNews.
No idea if they're any good – the website could use some work – but they've certainly got a compelling case to make for a sentiment-bot arms race in the trading world…
Want to try it for yourself?
Personally, my favorite tool for doing heavy unstructured data mining and collection, and then semantic analysis, is Arachnode.Net.
This is basically a very sophisticated spidering technology. Open source, ASP.NET/SQL Server 2005/2008, with lots of great integrations.
And these tools are being used and integrated in some very interesting ways for "sentiment mining."
Pump a deep web ArachNode crawl through OpenCalais, do some Bayesian inference, and voila!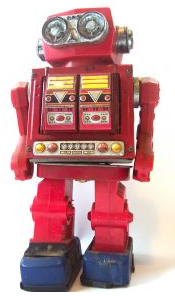 Some form of Machine Intelligence then emerges.
I've got between 3 and 5 business ideas around this stuff – if you know me, I've always got business ideas – and I bet 1 outta 5 is even viable, given enough money and hard knocks on the head. Maybe one of them will eventually make it to this blog.
In the mean time, if you've got some sentiments or ideas of your own, drop us a line.
The following two tabs change content below.
This blog is dedicated to providing advice, tools and encouragement from one entrepreneur to another. I want to keep this practical and accessible for the new entrepreneur while also providing enough sophistication and depth to prove useful to the successful serial entrepreneur. My target rests somewhere between the garage and the board room, where the work gets done and the hockey stick emerges.
Latest posts by Kraettli Lawrence Epperson (see all)