We've Launched! Venture Accelerator Takes Radically Different Approach – Focuses Only on Product-Market Fit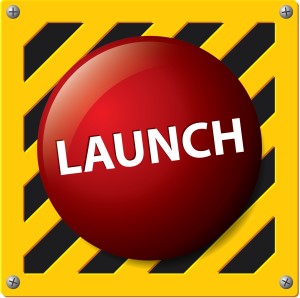 Why is it so difficult to pick great startups out of the crowd?
The truth is that picking the startups that will succeed is difficult even for the most qualified groups, including accelerators, angel investors, crowdfunders and venture capital firms. Why?
Most investors rely on the same old methods of picking startups: They poll their constituency, ask everybody who they like and admit those founders. At root, it is still a popularity contest.
TractionTank is different.
TractionTank allows any startup that passes some basic filters to join the accelerator, receive the benefits of traction training and marketing cash, and to work towards market traction. We put market traction up front and through a multi-step process of training, testing and resourcing, we give the best startups the tools they need to gain access to investors and funding. We've done away with the popularity contest. Rather than picking companies, we let companies prove their concept and earn funding.
—
I'm delighted to let you know about the launch today of our new venture accelerator, TractionTank.
Read the full press announcement: Press Announcement – TractionTank Open Beta Announced – July 1 2015 [PDF]
Based on our experience running 4 prior acceleration programs, we have designed TractionTank to be a very different kind of accelerator:
TractionTank is a "lean accelerator" and is focused exclusively on product-market fit, market testing and generating provable market traction.
Our philosophy is that market testing and market traction should come before major fundraising activity.
Startups are mentored by national leaders in market testing, product design and product-market fit.
Startups go through three phases in the accelerator and earn additional benefits and program components as they progress.
The accelerator is online and national, with events held throughout the US.
We have a limited number of free "trial" slots in the accelerator during our launch and are currently accepting applications.
The program and terms are designed to be compatible and complementary to other programs. We expect the program to be used as a pre-accelerator or admissions contest for other programs.
There are admission deadlines throughout the year to give many more startups an opportunity to go through the program each year.
The accelerator has been co-founded by two experienced entrepreneurs and accelerator managers who currently provide training and services around product-market fit, market testing and product development at Google NYC, General Assembly NYC, Le Camping in France, 500 Startups in Mountain View, and for other startup programs and VC firms.
For more information about us and TractionTank: http://TractionTank.com/about
For more information about the program: http://TractionTank.com/accelerator/
To follow news on our blog: http://TractionTank.com/blog/
We are very excited about this launch and the new approach it represents in helping startups to gain provable product-market fit prior to seeking investment. Please let us know if you have any questions and we look forward to hearing from you!
– Kraettli L. Epperson & Eric Morrow, Co-Founders, TractionTank Venture Accelerator
TractionTank Launches as Lean Accelerator Focused on Market Traction
Accelerator offers radical new approach, limited number of free "trial" accelerator slots during beta test
SAN FRANCISCO, CA. (July 1, 2015) – Co-Founders Kraettli L. Epperson and Eric Morrow, experienced entrepreneurs and startup mentors, announced today the launch of TractionTank, an online venture accelerator offering a radically new approach to starting and developing companies by focusing on market testing and customer interest before major investment and product development.
The accelerator also announced a limited number of free "trial" slots in its 2015 program as part of an "open beta test" to fine-tune the program. Selected startups will receive intensive market traction coaching and marketing cash while providing feedback to the founders prior to signing admission agreements. Applications for the trial are now being accepted: www.TractionTank.com/Apply
"Our philosophy is to accept any startup that meets some basic criteria, including startups geographically outside existing tech hubs, and to provide the cash and tools to either quickly prove their idea or pivot to something that works. Investors are only interested in ideas that work," said Co-Founder Kraettli L. Epperson. "We learned a tremendous amount in our prior startups, angel investments and accelerators, and we're putting that knowledge to work in TractionTank to achieve the highest rate of success with the highest capital efficiency."
In the TractionTank model, the accelerator helps startups to achieve product-market fit and market traction in order to prove customer demand and then raise investment capital. The accelerator provides marketing cash, tools, training and coaching to achieve market traction, while measuring startups' progress with the proprietary TractionScore™ system and promoting the startups through the TractionTank Leaderboard. The accelerator accepts a small percentage of equity for services, offers a quick buy-out option, and is designed to be complementary with other programs in which the startup might participate, including crowdfunding campaigns, incubators, and on-site accelerators.
"Startups with excellent product-market fit and market traction find raising money to be relatively easy, compared to those that approach investors with nothing but a good idea and maybe an MVP," said co-founder Eric Morrow. "All too often, we've seen startups enter accelerators full of optimism, but squander their capital building products around ideas that haven't been market tested. Our goal is to prevent that problem by putting testing up front and gauging market interest before major investment."
The co-founders bring extensive experience to the new accelerator. Kraettli L. Epperson has more than 20 years of experience as a serial tech entrepreneur, angel investor and startup mentor. Eric Morrow is the marketing trainer with General Assembly, developed the marketing training app Primer with Google NYC, and is the author of Digital Marketing for Everyone (2012) and The Lean Accelerator (2015).
For more information visit www.TractionTank.com or follow www.Twitter.com/TractionTank on Twitter.
###
The following two tabs change content below.
This blog is dedicated to providing advice, tools and encouragement from one entrepreneur to another. I want to keep this practical and accessible for the new entrepreneur while also providing enough sophistication and depth to prove useful to the successful serial entrepreneur. My target rests somewhere between the garage and the board room, where the work gets done and the hockey stick emerges.
Latest posts by Kraettli Lawrence Epperson (see all)