SIVI Launches Micro-Crowdfunding Platform, Creates Podcast Series on Crowdfunding Comebacks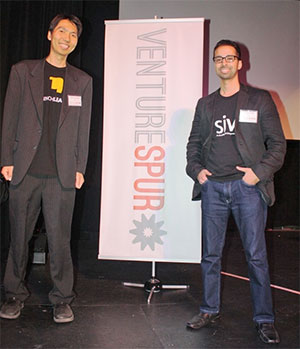 We haven't posted any updates about SIVI recently, but they've been busy!
SIVI is the company founded by Ashok Kamal as CEO and Nik Seet as CTO, that completed the VentureSpur accelerator in 2013. Both Ashok and Nik are serial entrepreneurs with multiple prior successes under their belts.
I serve as an adviser to the company and it has been great fun to watch them grow their business, launching multiple concepts and platforms as they took the measure of the current crowdfunding marketplace and found a couple of important niches they could serve.

They've now launched their micro-crowdfunding platform, LaunchLeader, which allows entrepreneurs to post a profile and raise small amounts of capital – up to $3,000 – for launching their brand. The profile acts a little like a gift registry, allowing funders to put money towards specific items requested by the startup. The startups spend the money raised on things like logos, interface design, printing, video production, prototype development, and similar startup items. Often, the money is raised from friends, family and other supporters.
The platform is aimed at helping entrepreneurs prepare for other fundraising efforts, like crowdfunding and angel investing, that will require these first few items be completed first. Here's a video on how the process works: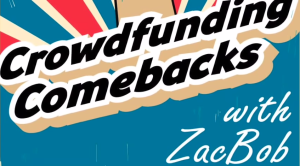 In addition, they've also launched the Crowdfunding Comebacks podcast with online personality and crowdfunding expert, ZacBob! The podcast is based on the premise that about 90% of first-time crowdfunding campaigns fail, while a much lower percentage fail the second time around.
The podcast aims to help both first-time and comeback entrepreneurs to master crowdfunding and be successful in their fundraising by tapping into the wisdom of entrepreneurs who made it work the second time around.
They've already published numerous engaging interviews with entrepreneurs who've completed their comebacks and have lessons to share.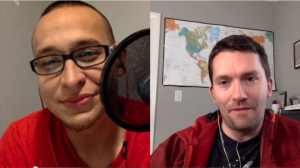 I'm sure we'll have more exciting news from SIVI and LaunchLeader soon!
The following two tabs change content below.
This blog is dedicated to providing advice, tools and encouragement from one entrepreneur to another. I want to keep this practical and accessible for the new entrepreneur while also providing enough sophistication and depth to prove useful to the successful serial entrepreneur. My target rests somewhere between the garage and the board room, where the work gets done and the hockey stick emerges.
Latest posts by Kraettli Lawrence Epperson (see all)