Two Major Announcements from 2013 Accelerator Grad ViewMarket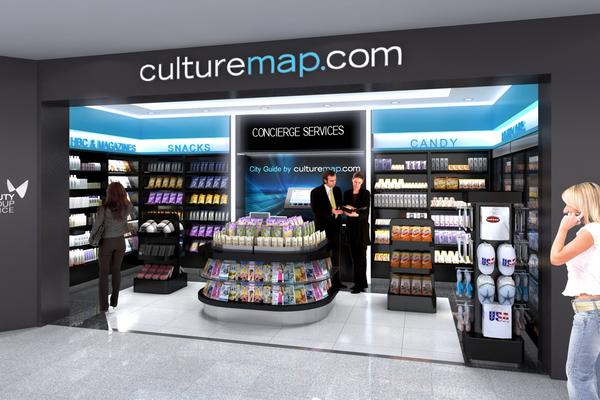 2013 accelerator startup, ViewMarket, has added two additional announcements to its recent acquisition of CultureMap. The company has just announced that it is taking over operation of the news stands in Houston's two airports, formerly operated by Hudson News and Travel Hospitality. It is expected that they will be re-branded as CultureMap stores.
See the full article in the Dallas Business Journal: Exclusive: CultureMap to take over Hudson News, shops at Houston airports
Also, the company has announced a third round of investment, led by angel investor Terry Kearns. The round was featured in the Dallas Business Journal, with an interview with Kearns. From the article:
Dallas angel investor Terry Kearns has made his third investment in ViewMarket after watching the company acquire Houston-based CultureMap.
The investment was part of $1.5 million round, led by 500 Startups' Dave McClure, the company recently closed.
"I think we'll see a very successful story come out of the DFW area with ViewMarket just based on the energy, the investors and management involved," said Kearns, the only investor to participate in all three of ViewMarket's fundraising rounds. "That's why I'm committed to it."
Read the full story here: Dallas angel Terry Kearns: Why I'm investing in ViewMarket for a third time
These announcements are in addition to the acquisition last month of Texas-based online culture and lifestyle company, CultureMap, in a transaction valued at $15MM. Read about that transaction here: 2013 Accelerator Grad Makes $15MM Acquisition
JumpPhase Ventures is currently providing some behind-the-scenes advising to ViewMarket on an exciting new project, so expect additional announcements soon!
The following two tabs change content below.
This blog is dedicated to providing advice, tools and encouragement from one entrepreneur to another. I want to keep this practical and accessible for the new entrepreneur while also providing enough sophistication and depth to prove useful to the successful serial entrepreneur. My target rests somewhere between the garage and the board room, where the work gets done and the hockey stick emerges.
Latest posts by Kraettli Lawrence Epperson (see all)