2013 Accelerator Grad Makes $15MM Acquisition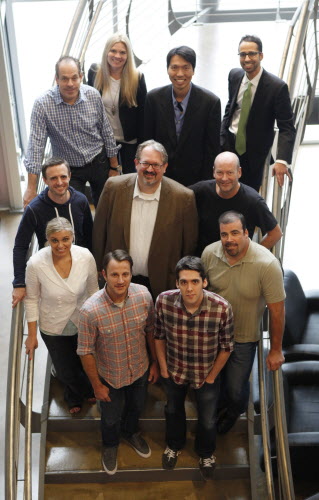 ViewMarket (formerly The HAUL Company), a graduate of our 2013 VentureSpur accelerator program, has acquired CultureMap, a Texas company.
From the article in today's Dallas Business Journal:
"ViewMarket's expected acquisition of CultureMap has been finalized in a deal valued at $15 million.
Alexander Muse, co-founder of Dallas-based ViewMarket, confirmed the acquisition Wednesday. The combined company will operate under ViewMarket Inc., with CultureMap serving as the consumer brand. Current ViewMarket CEO Robert Bennett will stay in place, as will Muse as chief product officer."
ViewMarket was launched during the 2013 VentureSpur accelerator and has focused on creating online video content, video syndication networks and representing online video talent, including niche health and lifestyle channels with attached e-commerce sites:
"ViewMarket, a 2-year-old company focusing on creating video content, began talking about the possible acquisition after it identified the need for a platform to be able to launch in multiple markets. It was a build or buy situation, Muse said. CultureMap, a lifestyles and society news website, had a built-in young, affluent audience, strong multicity sales organization and technology platform that would enable ViewMarket quick delivery."
The collaboration has already generated significant revenue:
"ViewMarket plans to expand the CultureMap brand to markets across the nation, starting with San Antonio, then Fort Worth and likely Collin County, Muse said. After those markets launch, ViewMarket will target broadcast partners abroad. It has also added one new sales person in Austin with plans to add sales resources in Houston, Dallas and San Antonio.
The companies' collaboration already has taken CultureMap's video presence from zero to 20 percent of its content, generating about $4 million in revenue, Muse said. Plans are to boost video-related content up to about 90 percent."
Read the whole article here: Exclusive: ViewMarket buys CultureMap in deal valued at $15M – Dallas Business Journal
The following two tabs change content below.
This blog is dedicated to providing advice, tools and encouragement from one entrepreneur to another. I want to keep this practical and accessible for the new entrepreneur while also providing enough sophistication and depth to prove useful to the successful serial entrepreneur. My target rests somewhere between the garage and the board room, where the work gets done and the hockey stick emerges.
Latest posts by Kraettli Lawrence Epperson (see all)