Judging a business plan competition this week.
I'm judging at the Oklahoma Governor's Cup Collegiate Business Plan Competition this weekend.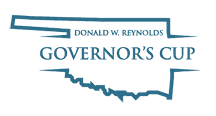 This is the Oklahoma state business plan competition for undergraduate and graduate students that draws teams from around the state to compete for $200,000 in cash, $50,000 of in-kind awards, $40,000 in fellowships and $10,000 in scholarships. The winners also get to go on to the Tri-State business plan competition in May in Las Vegas.
I'm looking forward to this. Getting involved with budding entrepreneurs and seeing a bunch of new and interesting businesses is always energizing.
I've judged the Southwest Business Plan Competition at Rice University in the past, and that was always amazing.
Won't be able to post anything about this competition until the awards dinner on May 14.
The following two tabs change content below.
This blog is dedicated to providing advice, tools and encouragement from one entrepreneur to another. I want to keep this practical and accessible for the new entrepreneur while also providing enough sophistication and depth to prove useful to the successful serial entrepreneur. My target rests somewhere between the garage and the board room, where the work gets done and the hockey stick emerges.
Latest posts by Kraettli Lawrence Epperson (see all)