Lessons Learned from Running Accelerators – and Applied to TractionTank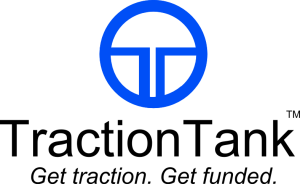 As you may have noticed, I have suspended work on LaunchOklahoma in favor of spending time on developing a new accelerator, TractionTank. I wanted to tell you a little about this decision, about the new accelerator and give you a preview of our upcoming launch.
TractionTank is a national accelerator focused on helping early stage startups to achieve true product-market fit and market traction.
This new accelerator is a partnership and collaboration with Eric Morrow, whom I met while he was leading an accelerator at the University of Oklahoma in the summer of 2014.
Eric lives in Raleigh, works for Google NYC and General Assembly NYC, and travels the globe teaching at other accelerators. He's a national expert in product-market fit and startup testing and is the author of multiple books on the topic.
You can read more about him on our website.
Why start a traction accelerator? As an angel investor, startup mentor and accelerator founder, I've seen over the years that insufficient pre-launch market testing, customer discussions and market traction are the biggest killers of startups.
And yet, when a startup has good product-market fit, lists of interested clients and market credibility, raising money is easy – even when the product, team and company are still being built.
And Eric has had the same experience. After lengthy discussions over the summer, we decided to co-found TractionTank.
At TractionTank, we fix these problems by providing startups with structured training and market testing processes, as well as marketing cash and tools to prove the startup's concept.
So, what we did we learn?
We learned a lot about what does and doesn't work at accelerators while running 4 acceleration programs with 19 companies and multiple follow-on venture capital rounds, serving as advisors and mentors to 8 other programs in the US and Europe, and with our involvement in prior angel investments and seed funds. (As well as our prior experience as successful tech entrepreneurs, ourselves!)
Here's a list of the lessons we're putting to good use in the structuring of TractionTank's program:
1. Don't be geographically bound.
Yes, we understand that a few accelerators in Silicon Valley benefit from their locale and that some accelerators are public-private ventures that are funded by local business development authorities. But for true private-sector accelerators that are seeking to help a large number of startups achieve a particular goal – market traction, in our case – geography is mostly irrelevant.
So we've built an accelerator that is online and that is nationally and internationally focused. We do plan an annual series of local events throughout the US, with the first one taking place in Silicon Valley in July of this year. But overall, we're focused on helping lots of startups online, rather than a very few startups who can uproot themselves and relocate to our offices. This helps ensure that we can admit a lot of startups, no matter where they're located or situated.
2. Don't be time-bound.
We run a rolling admission process. We've learned this lesson the hard way, many times: Startups don't run on a schedule or timeline. And they certainly don't run on your schedule!
We've run admissions at multiple accelerators and talked to hundreds of applicants. The reality is that artificial deadlines, calendars, negotiations and admissions processes were a big pain and the clock was always working against us.
The result of running on a calendar, rather than a rolling admissions process, was that we'd have to launch a program each year with the startups that were available and had finished their paperwork by the launch date, rather than those that were a good match, had signed a good deal, and were actually ready to be accelerated. This was easily the most frustrating thing about running a traditional accelerator.
So, at TractionTank, we admit startups that are ready to go and who've signed the paperwork. We know there are trade-offs, but we feel this is a much better and simpler process.
3. Don't screw around with the paperwork.
Unfortunately, we've seen startups try to game the admission process by waiting until the last minute to try to re-negotiate their admission deal – often doing so just before the program is supposed to start and at the time when the program must announce participants.
We also saw startups who wanted to negotiate every tenth of a percent of equity and other important terms, without regard to the minimum required equity to make an admission worthwhile to the accelerator.
At TractionTank, we keep it simple, transparent and fair: The documents are online, every startup gets the same deal, and the deal is signed online as a part of the application. This minimizes the temptation to over-analyze, over-negotiate and try to game the system. And it eliminates "special deals" that end up being unfair to other participants and to the accelerator.
4. Be easy to buy out. 
At TractionTank, we've got a built-in buy-out mechanism. If a new investor wants to exit the accelerator from the deal, they don't even have to ask. They just sign a check and put it in the mail. This helps to ensure that we're always a welcome participant and that next investment rounds are easy. At some point in the future, our buy-out deal may change. But for now, the startup founders always know upfront what it takes to buy out our equity.
5. Leverage! 
At traditional accelerators, you can really only house and advise 10 to 20 startups per program. Yet, as we learned with our LaunchOklahoma Open Accelerator, much of a program's content can be meaningfully leveraged up to 40 or even 60 startups. This is especially true with TractionTank, where we're focused exclusively on traction, and can help a lot of startups simultaneously. We also learned that running an accelerator is a lot of work and a lot of risk! So our goal is to use technology, online learning, online processes and automation to allow our program to benefit as many startups as possible each year. Our goal is to accelerate at least 100 startups, and maybe more, every 12 months.
6. Be compatible with other programs.
The very best startups will often have invitations from multiple programs to participate – and those programs may have very different strengths and weaknesses from our program. So we've decided to develop a program that allows startups to participate in multiple programs. This means taking less equity and being more flexible, but it also means our startups can have a better experience and greater likelihood of success, overall.
Special Admission Code
As a special preview, just for readers of this blog, your startup can apply to TractionTank with the special code "IAMATECHVENTUREGEEK" to receive preferential application review.
The following two tabs change content below.
This blog is dedicated to providing advice, tools and encouragement from one entrepreneur to another. I want to keep this practical and accessible for the new entrepreneur while also providing enough sophistication and depth to prove useful to the successful serial entrepreneur. My target rests somewhere between the garage and the board room, where the work gets done and the hockey stick emerges.
Latest posts by Kraettli Lawrence Epperson (see all)