What is a "Lifestyle Business" and why should you or your VC care?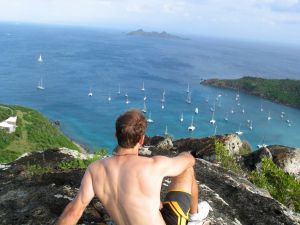 Sometimes, when I'm evaluating a startup for a potential investment with a group of other investors, we'll hear an investor say afterwards, "Well, that looks great as a lifestyle business, but how is it going to scale?"
What the heck are they talking about and what is a "lifestyle business?"
Calling something a "lifestyle business" is investor shorthand for "this business and business model could probably grow big enough to give this entrepreneur a great lifestyle – a nice house, nice car, etc. – but it ain't ever gonna pay me my money back." And sometimes, also, "Does he think I'm an idiot? Why would I plough money into that?" Yikes!
So… the reality is that there a ton of great "lifestyle businesses" out there. In fact, I'd assert that the bulk of small businesses that last more than 5 years are probably some category of "lifestyle business." These small businesses continue to survive because they're supplying their owner and the owner's family with a decent lifestyle.
They're often good, solid, upstanding, community-oriented businesses. Maybe it's a bakery. Maybe a retail store. Maybe a builder or land developer. An expert installer, a local marketing or design company. Respectable businesses that can make a lot of money, for their owner/operator.
However, if you're raising venture capital, you do NOT want your business to be described as a "lifestyle business." Ever.
It means somebody doesn't think you've thought it through and you don't really know how to get them their money back, with a healthy return.
So, what does a "VC-backable" business look like? What can you do to be sure that your business is never described as a "lifestyle business?"
A few tips:
Scale is important. Can the business scale to a large size? Is it addressing a large market? Have you clearly expressed how you're going to grow the business, and address that very large market, using the investment money?
Is the business independent of the skills and labor of its founder? Can the business stand on its own, and continue to grow, when the founder no longer has hours to give it?
Have you clearly and realistically described how you're going to use the investment and how you're going to return it? Do you have an exit strategy? Do you have a liquidity strategy in mind? If not, start thinking, fast.
Do the financials have you – or anyone else in the business – earning a full market-rate salary and/or extraordinary benefits, rather than stock and options exclusively, prior to the business being in a position to repay the investors through an exit or through routine distributions? If it does, you might want to reconsider.
Does the business plan appear to require anything less than your full and undivided attention for a prolonged period of rapid development and growth? That's not a good sign.
There are many more things you can do to ensure that your business looks backable during the pitch phase of your startup, but those should get you started – and help you avoid the dreaded "lifestyle business" label!
(photo credit: http://www.sxc.hu/profile/michaelaw)
The following two tabs change content below.
This blog is dedicated to providing advice, tools and encouragement from one entrepreneur to another. I want to keep this practical and accessible for the new entrepreneur while also providing enough sophistication and depth to prove useful to the successful serial entrepreneur. My target rests somewhere between the garage and the board room, where the work gets done and the hockey stick emerges.
Latest posts by Kraettli Lawrence Epperson (see all)