VentureSpur Entrepreneurial Interview – David Matthews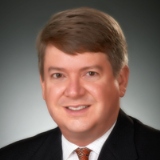 David Matthews, co-founder of VentureSpur and Managing Partner of Trailblazer Capital, has recently completed a brief interview with VentureSpur as part of their mentor interview series.
Recently we interviewed David Matthews,  VentureSpur Co-Founder, Mentor and Managing Partner at Trailblazer Capital.  Read on for David's take on mentorship and startups in Oklahoma.
Learn more about David Matthews on our mentor page!
What was the most important thing a mentor ever did for you?  
Taught me how to evolve from a mom/pop management structure to a professional management structure.
What do you think an accelerator can do for Oklahoma?
I believe that a well-executed accelerator program can bring venture capital investment back to the state to complement angel and government funding sources.
What do you think a mentor can do for a startup? How can a mentor help?  
A great mentor can help an entrepreneur in several key ways: share relevant experience that can short-cut the path to success, evolve the business strategy, make strategic connections, and sharpen the presentation — both to the customer and to the investor.
What kind of technologies and companies do you currently find interesting?  
Software as a service, mobility software, eLearning, all types of software & services that provide operational efficiencies.
What is the most important part of a company's application when applying to an accelerator?
Relevant team experience that will contribute toward successful execution; a value proposition that's powerful enough to enable a venture return on investment.
The following two tabs change content below.
This blog is dedicated to providing advice, tools and encouragement from one entrepreneur to another. I want to keep this practical and accessible for the new entrepreneur while also providing enough sophistication and depth to prove useful to the successful serial entrepreneur. My target rests somewhere between the garage and the board room, where the work gets done and the hockey stick emerges.
Latest posts by Kraettli Lawrence Epperson (see all)