What should you look for in a CRM system for your startup?
We're in the midst of moving to a new customer relationship management (CRM) system for one of my companies.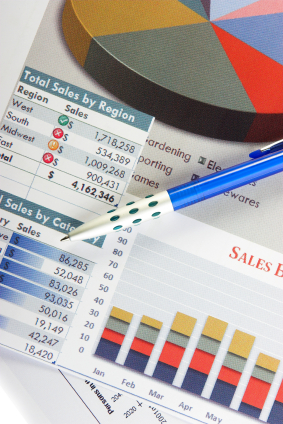 The term "customer relationship management" system is inherently ambiguous. Some businesses think of CRM as a sales and sales force automation tool. Others think of it as a marketing tool, a telephone agent system for handling accounts, or even a tech support helpdesk.
For the startup, you need some low-cost, flexible version of all of these.
In our case, we're looking for a system that is easy to use, Web 2.0 friendly, integrates with our e-mail and website, provides as much automation as possible and provides excellent marketing campaign management and user support management.
Fortunately, there are systems that will accommodate.
In the recent past, we have used the Microsoft Dynamics CRM 4.0 system. However, this system has been surpassed in terms of e-mail marketing campaign management, social networking marketing, and other Web 2.0 technologies. Version 5.0 comes out later this year, but in the mean time, we're weighing our options.
Moreover, the time has come to move to a hosted CRM system, so it is a good time to check the market. The overhead of managing a dedicated CRM server, while setting up e-mail accounts for it to use, SMTP gateway, dedicated IP addresses, compliance with CAN-SPAM rules, etc. is a dead loss.
In order to cut that overhead and allow our people to spend more time on marketing and sales rather than managing CRM systems,  we're moving to a hosted CRM and in the process, we're evaluating what has become available that will better utilize the new marketing processes and networking tools we use today.
So, what features should the startup venture look for in a CRM?
1) Salesforce Automation
This is #1 for us. We need to be able to do sales lead tracking, easily associate leads and contacts to accounts, and follow up with regular contact, regimented drip marketing, and automatic inclusion in appropriate campaigns. In my opinion, any system that doesn't do these basics really shouldn't call itself a CRM.
In addition, we want e-mail client integration (Outlook in our case), so that we're not constantly cutting and pasting e-mails back and forth between the desktop e-mail client and the CRM system. (Anybody who's ever managed salespeople knows that just won't happen. And then your sales communications are always out of date in the CRM.)
2) Campaign Management
Most CRM systems that include marketing have some idea of "campaign management" but they all mean something different. For the SMB, this should certainly include outbound e-mail management, especially with templating and good list management and opt-in/opt-out automation features. (Who has time to manually manage mailing lists?! That shouldn't be a manual process.)
It should also include inbound e-mail response management and web-based form response management. Without these things, you can't really create a coherent, integrated brand experience, nor can you assure yourself that you're capturing all of your leads and tracking the return on investment of your campaigns.
3) Customer Support
This is something we need more of, as we grow and the user-base for our enterprise software and online services expands. We've always had centralized e-mail management for customer support, with flagging of high priority support e-mails, but a modern CRM system can provide much more.
First and foremost is unified helpdesk ticket management across phone, e-mail and web forms. We don't want a system that doesn't include these basics. The ability to quickly associate a ticket with the customer contact and account information is also necessary. Providing customer support self-service is also great, so that users can check the status of their help tickets online themselves.
Finally, many systems provide a built-in knowledgebase and other similar self-service components. We can replicate those functions elsewhere, but they are definitely nice to have.
4) Quote Preparation & Management
A lot of different systems try to provide quote prep and management – QuickBooks, CRM systems, web-based CMS components, stand-alone quote management systems, etc. We've found that quote management is actually extremely important, since our enterprise quotes almost always come back for revisions, sometimes months after going out to the client.
While we currently generate quotes manually – as do many, many small to medium-sized businesses – this isn't a best practice. One of our goals is to automate and structure the quote process. If we don't do it in the new CRM, we will certainly implement a policy whereby sent quotes have to be uploaded to the CRM, even if the quote is prepared in another system.
5) System Management
This goes without saying, but we're going to say it anyway, since we've seen some offerings that just don't give us confidence that the CRM developers "get it." We're looking for a system that is 100% hosted and managed and to which we can add and remove users quickly and easily. Obviously, it needs to have good outgoing e-mail services. (This is where vendors drop the ball.) Most of them have a per-day limit on the number of e-mails that can be sent, which is fine. (Our mailing lists are in the hundreds, not the thousands.)
Good customer support, easy migration and a strong commitment to ongoing development and desktop app integration (Outlook, etc. Again, vendors fall down on this one).
Summary
So, those are our requirements for an SMB CRM system. Now comes the fun part: Reviewing the candidates.
Next Time: What are the options for a hosted SMB CRM, what are the costs, and which one will we buy? Stay Tuned.
Update: Here's Part II of our CRM selection process.
The following two tabs change content below.
This blog is dedicated to providing advice, tools and encouragement from one entrepreneur to another. I want to keep this practical and accessible for the new entrepreneur while also providing enough sophistication and depth to prove useful to the successful serial entrepreneur. My target rests somewhere between the garage and the board room, where the work gets done and the hockey stick emerges.
Latest posts by Kraettli Lawrence Epperson (see all)