LaunchOklahoma partnership with The 404 featured in national Tech Cocktail blog!

Our partnership announcement with The 404 co-working offices was featured in Tech Cocktail, a national blog for startups, entrepreneurs and technology.
"We've seen a bunch of new startup markets over the last year, and Oklahoma City is dying to get a piece of the action. In an effort to bolster the strength of the entrepreneurship community in Oklahoma, The LaunchOklahoma Accelerator and The 404 coworking space made a joint announcement recently."
Check out the full Tech Cocktail blog post: LaunchOklahoma Strikes A Partnership With The 404 Co-Working Space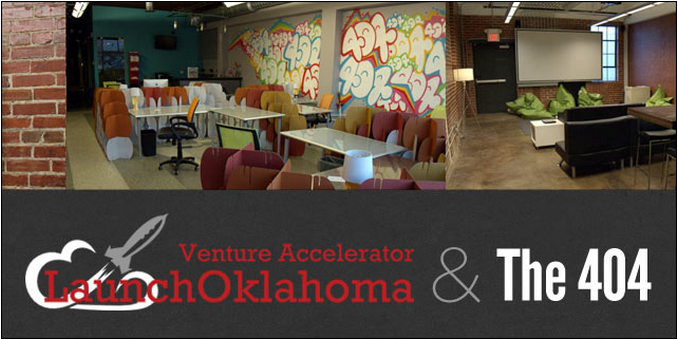 Find out more about our partnership with The 404 co-working offices in Oklahoma City.
Tech Cocktail
Tech Cocktail is a media company and events organization for startups, entrepreneurs, and technology enthusiasts. Since 2006, its goal has been to amplify local tech communities and give entrepreneurs a place to get informed, get connected, and get inspired. Tech Cocktail dedicates itself to covering news, how-to's, up-and-coming startups, and industry trends online, and hosting events in over 20 cities in the US and abroad. Read more.
The following two tabs change content below.
This blog is dedicated to providing advice, tools and encouragement from one entrepreneur to another. I want to keep this practical and accessible for the new entrepreneur while also providing enough sophistication and depth to prove useful to the successful serial entrepreneur. My target rests somewhere between the garage and the board room, where the work gets done and the hockey stick emerges.
Latest posts by Kraettli Lawrence Epperson (see all)