Onboarding Done Right: Setting up a new SaaS or Cloud account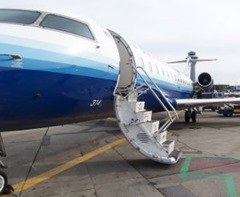 What should setting up a new SaaS account involve? I run into this question a lot, both in my Black Mesa Consulting practice and in working on R7 Solutions.
Moving client to the cloud shouldn't be scary. It shouldn't be confusing. It should be end-user focused, customer-service focused, and easy. Here's how to make it that way…
Setting up a new SaaS or Cloud account should involve at least these customer service items:
1) 1st party, usually Technical Support, does initial account setup; Does thorough tests; Signs off on checklist.
2) 2nd party, usually Customer Support, tests client configuration, passwords, etc. Signs off on checklist.
3) Client is on-boarded by Customer Support using an email and a letter containing not only account info and service URL, but also the location of support resources, like email and telephone support, trouble-ticket form submission, support forums, FAQs, How-To's, User Manual.
4) The company's 1-800 support number is delivered to the client by Customer Support on a small wallet-sized card.
5) Follow-up customer service survey delivered about the onboarding process; Reminder sent to complete the survey; Survey results shared with all departments; Reviewed weekly/monthly/annually.
6) 1 week follow up telephone call from Customer Support to be sure that everything is working that that all users are satisfied; Discussion not only with management, but with at least a few end-users!
7) 1 month follow up telephone call; Everything still good?
8) Add the users to the product support newsletter, for updates, special offers, new support resources, how-to videos, etc.
9) Annual account review; Discounts review; Upgrade reviews!
I'm sure there are other things that should be done. What's your SaaS / Cloud on-boarding process? Does it work? Where does it break down? What kind of tools make is work?
(photo credit: http://www.sxc.hu/profile/stevex64)
The following two tabs change content below.
This blog is dedicated to providing advice, tools and encouragement from one entrepreneur to another. I want to keep this practical and accessible for the new entrepreneur while also providing enough sophistication and depth to prove useful to the successful serial entrepreneur. My target rests somewhere between the garage and the board room, where the work gets done and the hockey stick emerges.
Latest posts by Kraettli Lawrence Epperson (see all)