OpenBeta3 PitchCamp Presentation: The Top 10 Unspoken Investor Questions…
Since we only had 15 minutes to do our educational presentation on Tuesday for participants in PitchCamp, prior to OpenBeta on Thursday, I decided to go a little lighter on my "Investment Criteria for Entrepreneurs" presentation…
Without further ado, we present "The Top 10 Unspoken Investor Questions…"
Your startup is looking for investors. You've done your research. You know all the questions they're going to ask… But what are they really thinking?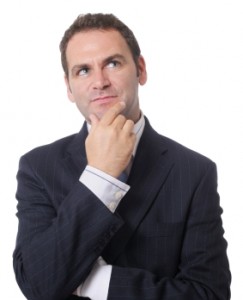 The Top 10 Unspoken Investor Questions…
"How did these people find me?"
"Have these people been successful in the past? How do I know?"
"If the first business plan doesn't work, are they smart enough to come up with Plan B?"
"How have they handled previous investment?"
"Could I really spend 3 to 5 years working with them? Will they listen to me?"
"Are they desperate enough to make this work? Do they have a lot of skin in the game?"
"Is this trendy? Did my buddy invest in one of these last week? Are my LPs going to think I'm crazy?"
"Are their expectations realistic? When it comes time to value the company or exit, are these people going to be impossible?"
"Will the founder throw a tantrum if we try to replace them?"
"Who is going to acquire this company when we are done with it and why?"
The following two tabs change content below.
This blog is dedicated to providing advice, tools and encouragement from one entrepreneur to another. I want to keep this practical and accessible for the new entrepreneur while also providing enough sophistication and depth to prove useful to the successful serial entrepreneur. My target rests somewhere between the garage and the board room, where the work gets done and the hockey stick emerges.
Latest posts by Kraettli Lawrence Epperson (see all)