2014 Open Accelerator Wrap-Up – Participants share their experience
With our 2014 program at it's end, we would like to thank everyone who attended our open accelerator workshops, seminars, and networking events during our 12-week program.
In an effort to reach out to the local entrepreneurial community, we opened up our 2014 accelerator program workshops to local entrepreneurs. These workshops featured LaunchOklahoma mentors, sponsors, and leading, local professionals presenting on a range of business topics for startup companies.
Here is what some of our program participants had to say about our 2014 open accelerator program:
---
How did you find out about the LaunchOklahoma Open Accelerator progam?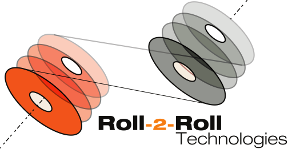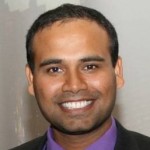 Aravind Seshadri, Roll-2-Roll Technologies: "Richard Gajan, a clinical faculty member at OSU and our company mentor made us aware of the open accelerator program. I knew about the VentureSpur program from a couple of years ago when they first started it. Kraettli was at the OSU business plan competition when we competed for a golf app idea and he encouraged us to apply for the accelerator program. I have always heard good things about it and when I found out it was open I wanted to take advantage of the resources."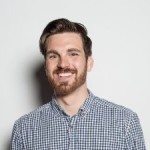 Ben Campbell, Bookwork: "I heard about the Open Accelerator through i2E."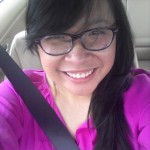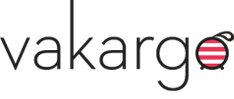 Kelly Tran, Vakargo: "My friend Ashok Kamal, a 2013 graduate of the program, recommended that we apply. Also, prior to that I had seen the Managing Director, Kraettli Epperson, give a presentation at the CCEW."
---
What workshop(s) did you find most informative?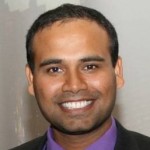 Aravind Seshadri, Roll-2-Roll Technologies: "The Branding, Messaging, & Positioning workshop by Rod Whitson was interesting. It certainly made us think about what kind of a company we want to be in terms of product, process, and people."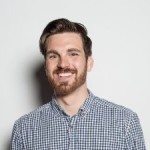 Ben Campbell, Bookwork: "Hearing from, LaunchOklahoma mentor, Piyush Patel was extremely inspirational. He brought so much real life experience regarding the dedication it takes to be an entrepreneur and also shared actionable advice about keeping your priorities straight and treating people right. It meant a lot to me that he was even vulnerable enough to share some mistakes he made as a cautionary tale for us each to learn from."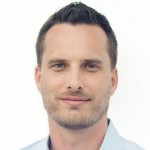 Jason Trout, ShoppinPal: "Piyush Patel gave a very captivating and motivating talk to the attendees. It's great to see a local entrepreneur bootstrap his startup, build a great team, and see a successful exit – all in Oklahoma. Kraettli Epperson's talk on Angel Investors was great. It's always awesome to hear someone that's been there and done that share their knowledge. The more local entrepreneurs understand local angels, the more successful startups we'll see in Oklahoma.  Also, the "SEO for Startups" session with Ruth Burr Reedy was very informative. It can be difficult to keep up on all of the new SEO trends while wearing many other hats, so it's great to have an expert help us focus on the key to-dos."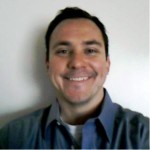 John Kerber, Who's On My Wifi: "There were 3 workshops that I found most helpful. The first was the Idea Filter presented by Mike Whitaker. This was a really great way of challenging the basis for my startup idea and whether or not it should be pursued, but also how outside people would view the idea before execution ever really took place. The second was the talk on Startup Financing by Richard Gajan. The presentation was really insightful and helped fill the gap in recognizing the difference between a company just getting started out of someone's garage, and a company that is ready to be acquired or receive follow on funding.  The third was the talk on Angel Investors by Kraettli Epperson."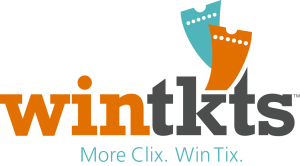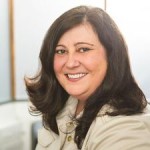 Kim Parsons, Wintkts: "It is difficult to say which seminar was the most beneficial since they were all very beneficial."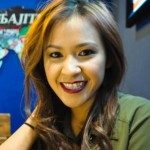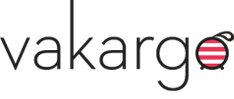 Lisa Phan, Vakargo: "The Branding workshop presented by Rod Whitson. Branding is a subtle but difficult thing to do. Being a designer, I think it's really important for startups to learn how to build a brand for themselves as a whole."
---
Did the workshops help you through any particular challenges you have been facing with your startup? What workshop(s) would you recommend to other entrepreneurs?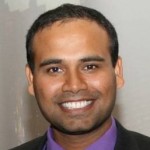 Aravind Seshadri, Roll-2-Roll Technologies: "For us the key was to get educated and exposed to 'gotchas' in starting a business so that we are better prepared to avoid potential roadblocks. The workshops provided a good foundation for what we would like to do. I would highly recommend the IP Law workshop by Doug Sorocco at Dunlap Codding, the Branding presentation from Rod Whitson, the Business Models and developing a company culture presentation by Piyush Patel, and the Angel Investors workshop by Kraettli Epperson. They all are a must for any entrepreneur."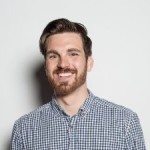 Ben Campbell, Bookwork: "Richard Gajan shared some very valuable information in his Financial Planning & Fundraising. I ended up modeling some of my own financial charts off the ones he had in his presentation. By showing us what investors would expect in terms of growth, it helped me to set goals and take a closer look at what I should hope to accomplish. I would sincerely recommend any workshop during LaunchOklahoma to other entrepreneurs no matter what stage their company is in."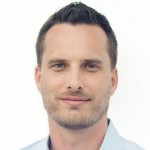 Jason Trout, ShoppinPal: "Without a doubt, each session helped me learn what it takes to run an early stage startup. I would recommend the Angel Investors presentation by Kraettli Epperson, SEO workshop by Ruth Burr Reedy, and any talk given by Piyush Patel."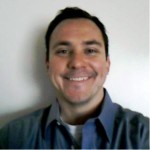 John Kerber, Who's On My Wifi: "Yes. In many ways, the workshops helped us discover what we didn't even know that we didn't know. I've read a lot of business books, etc., but most of this stuff isn't in there because the business landscape changes so quickly and so few people have really dealt with early stage scalable startups. The most helpful directly to our business was in the recognition of why financing is important to compete even before making revenue because competition in products and technology is rapidly accelerating."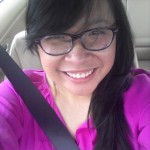 Kelly Tran, Vakargo: "The Legal Essentials presentation by Mr. Gabe Bass and the Awesome Business Models talk by Mr. Piyush Patel were my favorite because they are both teaching my team and I the startup's do's and don'ts. It's better to do every thing right so that investors will look at you as a sophisticated, well put together company."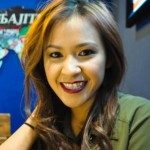 Lisa Phan, Vakargo: "Yes. All of the workshops helped me learn more about different aspects that go into a startup business that I would never experience in a corporate setting."
---
How did the workshops help you or your startup company? Have you changed your operations, goals, marketing strategy based on information that you have gained through any of the workshops?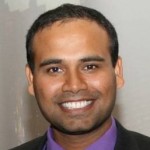 Aravind Seshadri, Roll-2-Roll Technologies: "We've thought about a few things regarding our branding, IP management, and overall company culture."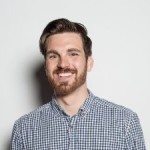 Ben Campbell, Bookwork: "I came into LaunchOklahoma with little more than an idea for a company. I had prior experience in my industry but no formal education regarding entrepreneurship. The workshops helped expose me to problems I have not yet faced and gave me tools to meet those challenges confidently when they arise."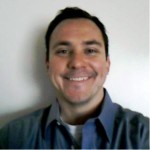 John Kerber, Who Is On My Wifi: "I got something out of every workshop. We're now constantly looking for things that we might be able to patent, as well as looking into raising a new round of funding where we were more against this before. Given the chance, I think anyone should participate in the accelerator."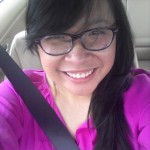 Kelly Tran, Vakargo: "We are constantly pitching in front of Oklahoma's top investors and advisors. LaunchOklahoma has made that possible for us. All of the workshops, along with our time with Kraettli, has really helped us rethink our strategy, position, value propositions. These changes reflect on our material for investment opportunities such as our Pitch Deck and investor profile. The program has really helped us prepare for the Silicon Valley startup scene."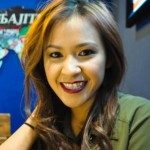 Lisa Phan, Vakargo: "The workshops have helped me understand every aspect of a startup. The program gave me a better idea about how important other positions/roles are in a startup and helped me appreciate the bigger picture."
---
Did you find the program workshops to be a valuable source for knowledge and networking?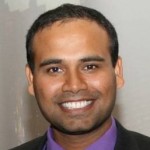 Aravind Seshadri, Roll-2-Roll Technologies: "Overall I really enjoyed the program. Very informative and inspirational, the two things that grab the interests of entrepreneurs!"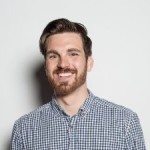 Ben Campbell, Bookwork: "Yes. Everyone I connected with at events seemed genuinely happy to help each other learn. I am already seeing the benefits of the network I established through LaunchOklahoma and am excited to meet some of the "friend of a friend" type connections already discussed. I am extremely grateful for the training and exposure I obtained through LaunchOklahoma. The timing of an open program such as this couldn't have better coincided with the stage of development I am in."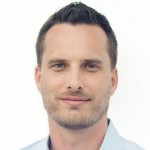 Jason Trout, ShoppinPal: "I definitely did. It was also great to hear the questions from attendees that give us a glimpse into the challenges others are having and how they're trying to solve them. Thanks [to LaunchOklahoma] for organizing great workshops and opening it up to other entrepreneurs!"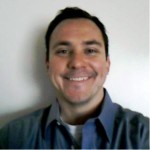 John Kerber, Who Is On My Wifi: "Overall, I thought it was a great program. I think there were a lot of things that I learned that I really didn't even know that I didn't know. Convertible Notes as a preferred method. What Angel Investors are looking for. How to legally protect yourself and your ideas. Really good stuff!"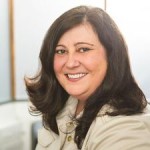 Kim Parsons, Wintkts: "LaunchOklahoma provides an invaluable setting for entrepreneurs to connect with one another while receiving guidance from mentors, educators, and industry leaders. I am very happy Wintkts could be a part of the program, and I would encourage any entrepreneur to participate in any future LaunchOklahoma events."
---
Thanks to all of the other startups that participated in our 2014 open accelerator program:
Startup Participants

AliveCor

Above & Beyond Software

Back40Designs

Better Decisions LLC

Bold Step
Brightbit

 Cask LLC

 Classmind

 Design+Build Group

Givitt

i2E

Oseberg

Red Megaphone

Servicevines

Sivi

UserDeck

Guest Presenters

CreativeOklahoma 

Dunlap Codding 

EngaTech 

 Oddfab Design Lab

OPUBCO 

Prototek

 

Reckless Abandonment Pictures

Reduxion Theater 

techJOYnt 
---
Special thanks to our 2014 Sponsors, who made our open accelerator program possible:
LaunchOklahoma is produced by:
Gold Sponsors
Silver Sponsors
In-Kind Sponsors
The following two tabs change content below.
This blog is dedicated to providing advice, tools and encouragement from one entrepreneur to another. I want to keep this practical and accessible for the new entrepreneur while also providing enough sophistication and depth to prove useful to the successful serial entrepreneur. My target rests somewhere between the garage and the board room, where the work gets done and the hockey stick emerges.
Latest posts by Kraettli Lawrence Epperson (see all)