PixlFest 2017 Keynote – Summary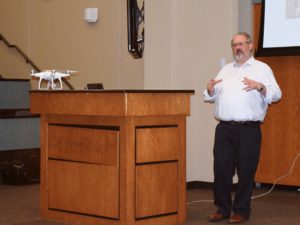 I was honored to give the keynote at PixlFest last week for all students in the state pursuing creative degrees in design, multi-media, engineering, software development and others.
There were many insightful questions from the audience and I was asked to give the keynote three times so that every student could see it. Thanks to everyone on the PixlCrew who helped make it happen!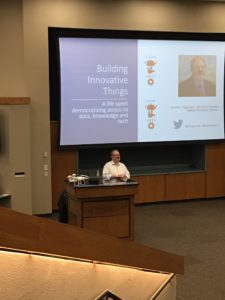 Summary:
Pursuing a creative career and developing maker skills are great ways to have an impact and express your values in the world! Startups and entrepreneurship are keys to our economy and our democracy.
Taking every chance you can to participate in startups, big or small, will help you gain experience with greater responsibility and rational risk-taking and help the world through innovation and problem-solving.
Don't be afraid to take big ideas and big technologies and make them accessible to individuals and small businesses. This is how creativity and innovation change the world.
The following two tabs change content below.
This blog is dedicated to providing advice, tools and encouragement from one entrepreneur to another. I want to keep this practical and accessible for the new entrepreneur while also providing enough sophistication and depth to prove useful to the successful serial entrepreneur. My target rests somewhere between the garage and the board room, where the work gets done and the hockey stick emerges.
Latest posts by Kraettli Lawrence Epperson (see all)