10 Top Players in Oklahoma City's Startup Scene from lockerdome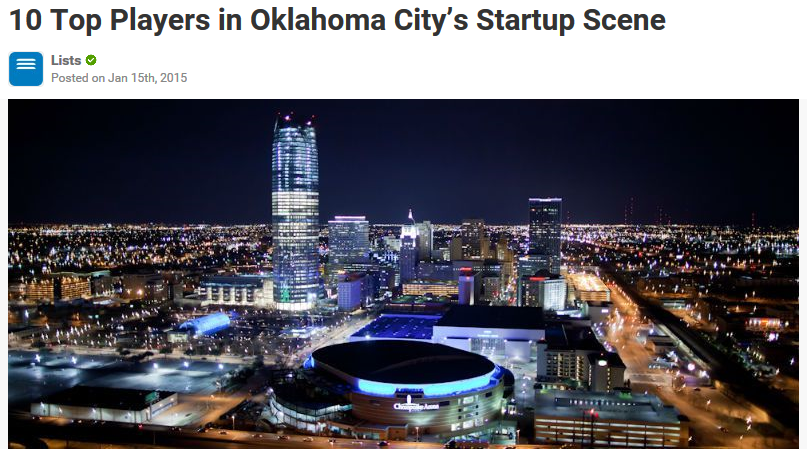 We're honored to be listed among these movers-and-shakers. Nice to see appreciation for the hard work – much of it volunteer or nearly volunteer! – that so many people put into growing and maturing the OKC startup scene: 10 Top Players in Oklahoma City's Startup Scene.
How can you help the OKC startup scene in 2015? Get out to events, talk to people, then go home and make something new. Fail often and fast and then find something that succeeds! And help those who come behind you.
The following two tabs change content below.
This blog is dedicated to providing advice, tools and encouragement from one entrepreneur to another. I want to keep this practical and accessible for the new entrepreneur while also providing enough sophistication and depth to prove useful to the successful serial entrepreneur. My target rests somewhere between the garage and the board room, where the work gets done and the hockey stick emerges.
Latest posts by Kraettli Lawrence Epperson (see all)