Evaluating New Demo software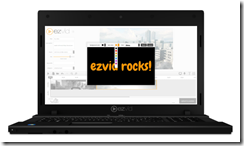 Several years ago, we bought a copy of Camtasia. It is the premiere demonstration software, but very expensive to put on several computers for occasional use, and relatively cumbersome for what it does. Definite learning curve!
Instead of buying a new copy of Camtasia, we're evaluating what else might be available. Basically, I want something I can install on all of our marketing folks' desktops without thinking about it, and then ask them to record quick demonstrations of use cases and special features of R7 Solutions' premiere product, GeoIntelis.
It needs to be something that is super-simple to use but provides basic editing features to produce nice-looking, lightweight demonstrations.
What product is that?
Here are some we're considering – and I'll let you know when we choose one:
Screencast-o-Matic: http://www.screencast-o-matic.com/
DemoBuilder: http://www.demo-builder.com/
DemoCharge: http://www.yessoftware.com/products/product.php?product_id=19
Demo-Creator: http://www.sameshow.com/demo-creator.html – Looks pretty old
ActivePresenter: http://atomisystems.com/activepresenter/
EzVid: http://www.ezvid.com/
Wink: http://www.debugmode.com/wink/
Screenr: http://www.screenr.com/
CamStudio: http://camstudio.org/
Reviews:
DemoBuilder vs. Camtasia Review: http://talkingmanuals.com/demobuilder-vs-camtasia-studio-reviews
The following two tabs change content below.
This blog is dedicated to providing advice, tools and encouragement from one entrepreneur to another. I want to keep this practical and accessible for the new entrepreneur while also providing enough sophistication and depth to prove useful to the successful serial entrepreneur. My target rests somewhere between the garage and the board room, where the work gets done and the hockey stick emerges.
Latest posts by Kraettli Lawrence Epperson (see all)