What a great resource: f6s.com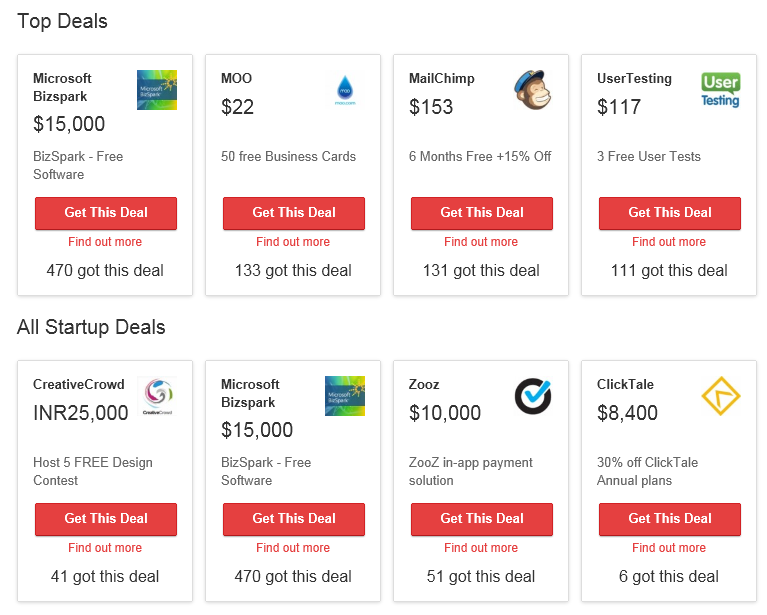 f6s publishes a list of accelerator programs, incubator programs and other resources for startups. My favorite feature is probably list really exhaustive, massive list of free packages and discounts for startups from major service providers: http://www.f6s.com/#!deals
All the big names you would expect are listed there, but it's the many smaller packages, that I wouldn't think to look for, that are really valuable.
Obviously, many of these programs require additional qualification before a startup gets access, but just having this list all in one place is really useful for someone in my position – trying to shepherd startups through finding these things and using them!
Being able to get some basic user testing for a new startup for almost nothing, for example, is really interesting.
I'm still exploring this resource, but wanted to get it posted for you.
The following two tabs change content below.
This blog is dedicated to providing advice, tools and encouragement from one entrepreneur to another. I want to keep this practical and accessible for the new entrepreneur while also providing enough sophistication and depth to prove useful to the successful serial entrepreneur. My target rests somewhere between the garage and the board room, where the work gets done and the hockey stick emerges.
Latest posts by Kraettli Lawrence Epperson (see all)