WBToi Open Innovation forum in Stillwater starts today!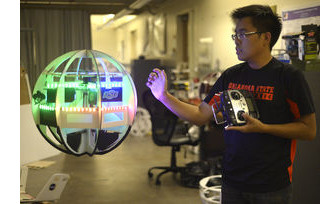 I'm looking forward to attending the WBToi Unmanned Aerial Systems Open Innovation forum in Stillwater today and tomorrow!
The forum is drawing representatives from some of the leading companies and organizations including Boeing and NASA, with presentations and discussions on topics including:
How to formulate a technology acquisition strategy aimed at maximizing profits through strategic alliances with major research and development institutions
How to vet potential partners and identify competitors with technology patent landscape
How to in-license and out-license intellectual property through real-life case studies
Oklahoma's technology community is really beginning to grow and and it is great to see more technology conferences and forums hosted here. I'm excited to see what this forum has to offer!
Check out the event details at: http://wbtoi.com/uas
The following two tabs change content below.
This blog is dedicated to providing advice, tools and encouragement from one entrepreneur to another. I want to keep this practical and accessible for the new entrepreneur while also providing enough sophistication and depth to prove useful to the successful serial entrepreneur. My target rests somewhere between the garage and the board room, where the work gets done and the hockey stick emerges.
Latest posts by Kraettli Lawrence Epperson (see all)