Video: Comprehensive workshop on finding and working with angel investors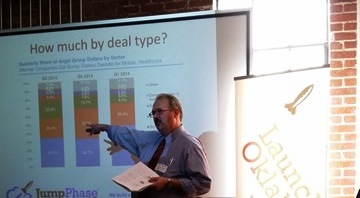 We had a great audience for my workshop on Angel Investors presented to the LaunchOklahoma accelerator participants on Monday during our weekly Lunch and Learn seminar. This was the last official seminar for this year's accelerator.
Here's the video:
The following two tabs change content below.
This blog is dedicated to providing advice, tools and encouragement from one entrepreneur to another. I want to keep this practical and accessible for the new entrepreneur while also providing enough sophistication and depth to prove useful to the successful serial entrepreneur. My target rests somewhere between the garage and the board room, where the work gets done and the hockey stick emerges.
Latest posts by Kraettli Lawrence Epperson (see all)