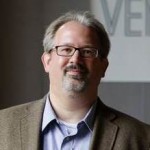 I'm Kraettli L. Epperson, the TechVentureGeek. I accelerate and invest in early stage tech companies through LaunchOklahoma, design software that makes right-of-way and oil and gas land management easier through R7 Solutions, and help with strategy, growth and technology through Black Mesa Consulting.
The following two tabs change content below.
This blog is dedicated to providing advice, tools and encouragement from one entrepreneur to another. I want to keep this practical and accessible for the new entrepreneur while also providing enough sophistication and depth to prove useful to the successful serial entrepreneur. My target rests somewhere between the garage and the board room, where the work gets done and the hockey stick emerges.
Latest posts by Kraettli Lawrence Epperson (see all)