StartupOK.com Updated, Seeking Writers and New Listings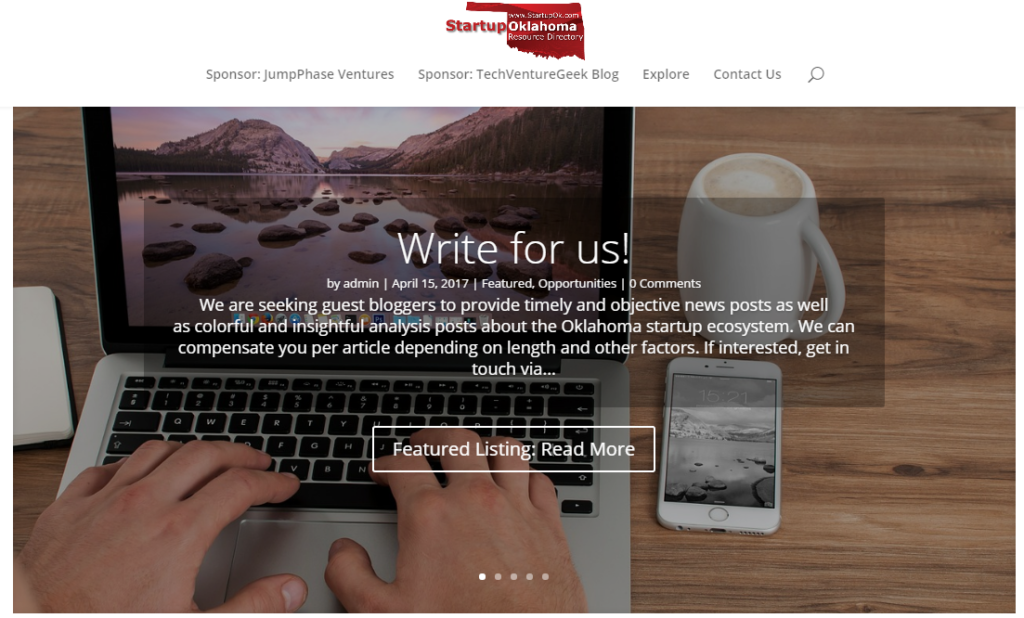 We've made some updates to StartupOK.com, our directory of resources for innovative, scalable startups in Oklahoma.
But we're looking for more!
Do you know of a great local resource for startups? Let us know!
We are seeking guest bloggers and also suggestions for new listings.
We want to expand our listing of local Oklahoma professional service providers who are "startup friendly" – which typically means having special discounted packages for startups and/or have capacity to provide services on an equity or deferred-payment basis
We want updated listings of incubators, co-working offices and other great, lesser-known resources
We want to know about angel networks and investment events that help startups
The following two tabs change content below.
This blog is dedicated to providing advice, tools and encouragement from one entrepreneur to another. I want to keep this practical and accessible for the new entrepreneur while also providing enough sophistication and depth to prove useful to the successful serial entrepreneur. My target rests somewhere between the garage and the board room, where the work gets done and the hockey stick emerges.
Latest posts by Kraettli Lawrence Epperson (see all)